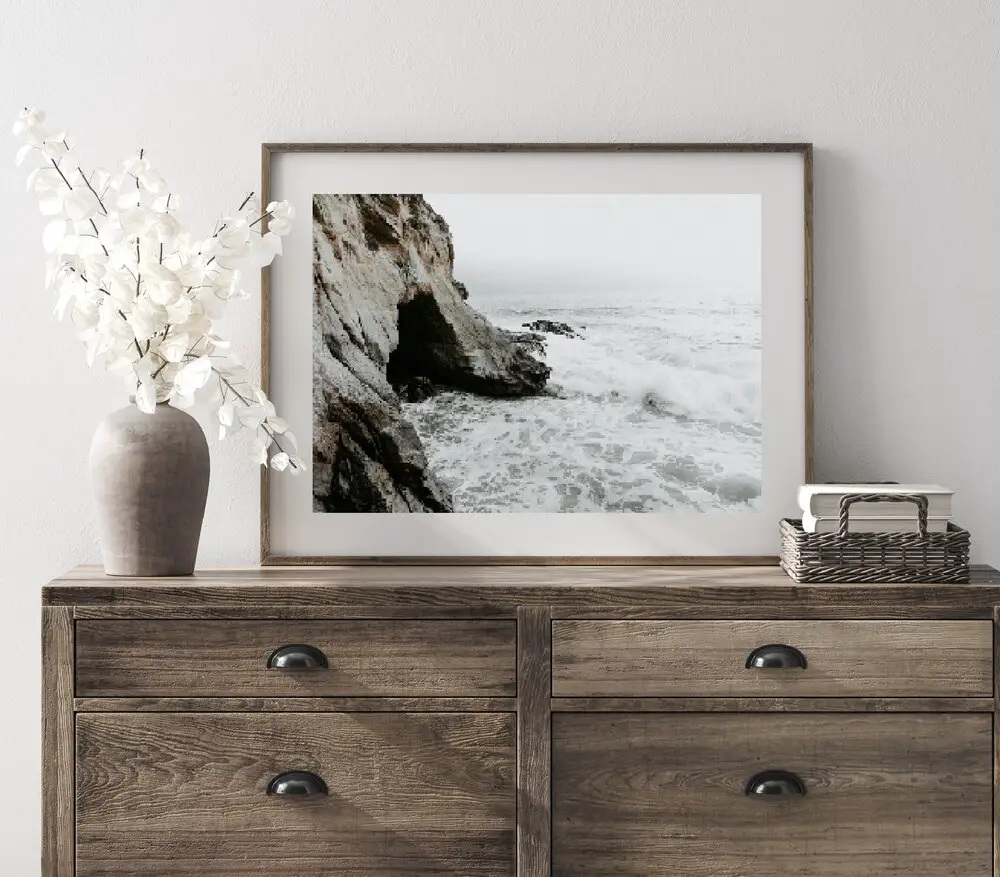 Did you know there are a ton of online resources for free printable wall art?! I'm talking about landscape photography, modern black and white photography, and even abstract art! 
Think art similar to Restoration Hardware … FOR FREE!
Technically, they're stock photos, but they aren't your typical conference-room stock photo. 
Oh, no no no….
These are SO good that there are a ton of look-alikes that retail for upwards of $1500+!
But let's be real…there are a lot of places to look for these free images, and it can take hours of time sifting through all of them!
So in order to save you hours of time, I've rounded up 16 different modern & abstract images that you can print and turn into wall art! 
And I think you're going to love what I've picked out!
I'll just say you're welcome in advance. haha!
Free Printable Wall Art -Modern & Abstract
(FROM LEFT TO RIGHT, TOP TO BOTTOM)
I really hope you enjoyed this roundup of free modern and abstract printable art! Don't you think they look similar to Restoration?! I sure do! They're practically identical!
If you like this post and want to see more like this one, be sure to comment below and let me know. There are soooo many more free printable images I could share!
And if you want more ideas about where to download free printable art, be sure to hop over to my other blog post, "Where to find and download free printable art." I list out ten different sites to check out, plus a few key tips for printing them! It's a must-read if you're looking for some free printable art!
Until next time,
Cheers!