Concrete goods have made a strong appearance in home decor over the last few years, and I'll admit, we're not mad about it.
Our concrete collection is one of my favorite collections that we have designed. The lines are sleek and simple, and I love how a rugged material such as concrete can be transformed into a beautiful object. Since concrete can last a lifetime, our designs are timeless in appearance so they will blend seamlessly with your decor for years to come.
But, to make sure it lasts that long, it's important to know how to properly clean and care for it. Before I dive into the details, let me recap what our vessels are made from. Each vessel is made from eco-friendly materials, like concrete and recycled marble dust, and finished with a wax sealant to protect its smooth, porous surface.
Concrete is a tough and durable material and can withstand a lot of wear and tear. But, if dropped, it can crack, chip or break.  Always make sure to handle the concrete vessels with care.
How To Reseal Concrete Planters and Pots
If you have had your vessel for a few years, you may notice the piece losing a little bit of its beautiful finish. Even though this doesn't happen until years of wear, it's important to keep the vessel sealed to avoid stains and possible water damage.  The good news is, is that you can reseal the concrete back to its beautiful luster with one simple product. We suggest resealing the piece with a very small amount of Carnauba Wax or Linseed Oil. Apply sparingly and be sure to follow the directions on the package. 
Caring and cleaning for our concrete vessels are pretty straightforward, but it's important to note some of the key things to avoid. If you have any questions about how to care for our concrete vessels, please email us at thesavvyheart@gmail.com.  Also, check out our video 24 ways to organize your life with our concrete vessels if you're wondering what you can use them for.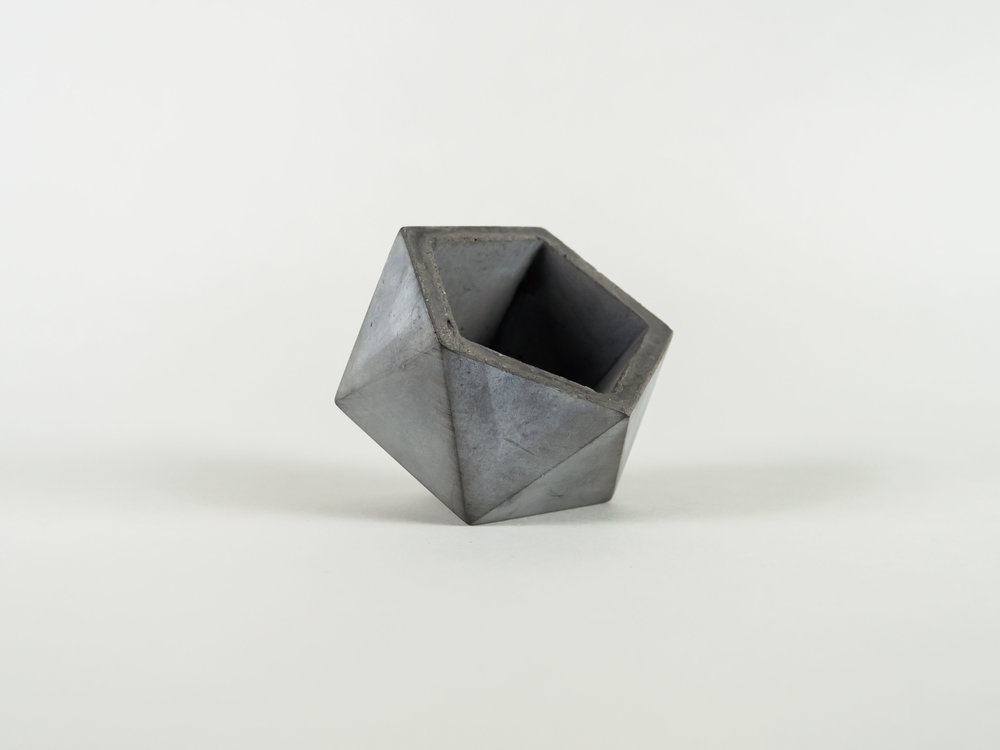 How To Clean and Care For Concrete Planters, Pots, and Vessels
Cleaning concrete is pretty straightforward. Use warm water to wash and a dry, soft cloth to dry. It's important to avoid any abrasive scrubs or sponges, as this can cause scratches on the surface. They are particularly noticeable on our concrete vessels because of their velvety smooth texture. Also, avoid using any chemical cleaners as they will break down and degrade the existing sealant over time.