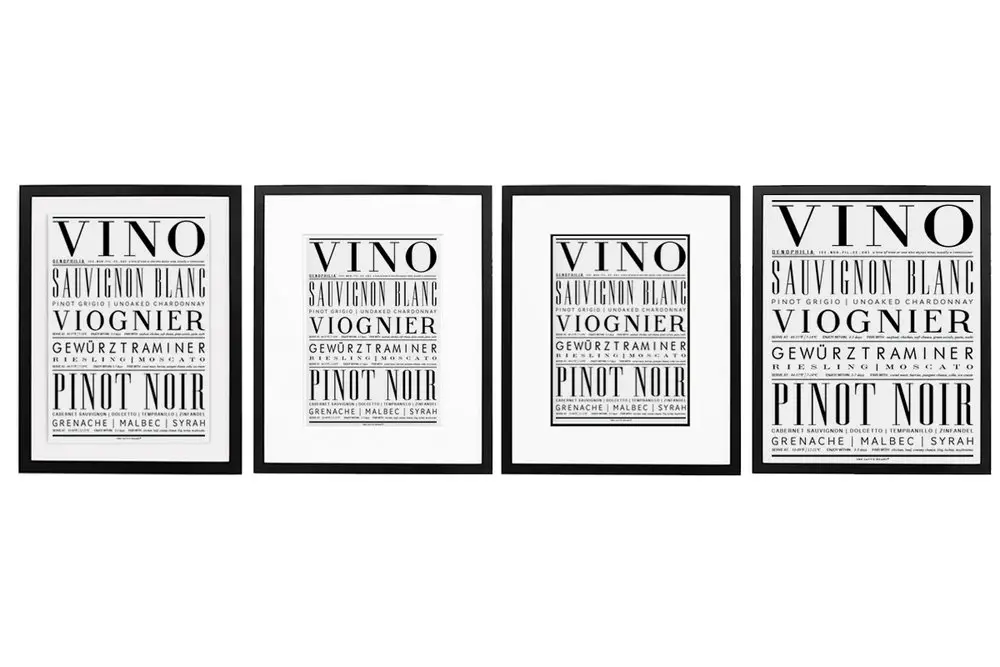 Have you ever thought about how to mat your artwork? Mostly likely not…. I think most of us just go and purchase an off-the-rack frame that comes with a standard cream mat board. But, if you've ever gone to get something professionally framed, you'll probably be overwhelmed with how many options there actually are!
There are numerous ways to mount your art in a frame, and in this post we are going to look at the four main ways to frame your artwork.
4 ways to mat artwork in a picture frame:
Float Mount
2. Full Bleed
3. Single Mat
4. Double Mat
What does it mean to float mount art?
Floating art means to mount the art to the backboard of the frame and then create a space between the art and the glass so the art appears as if it were floating. This technique is often used in museums and galleries and is a great way to elevate your frame skills at home. To achieve this look, there are a two different ways to go about it. 
2 ways to float mount artwork: float mounting & distance float mounting
Option 1: Float your art straight on the backboard. Honestly, you can't mess this one up. To do this, you can just simply mount your art directly to the backboard with a specialty tape called gummed linen tape. Of course, you should measure and make sure it's centered before mounting it.
Option 2: Distance Float Mounting: Mount art on a thick mat board and then mount to the backboard. In this case, the artwork is mounted on a piece of acid-free mat board that is slightly smaller than the size of the artwork, so it is barely noticeable. From there, it is mounted to the backboard, just like the first option.
What type of art works best for float mounting?
Art on an interesting paper or texture
Artworks that are signed
Textiles
Original paintings & drawings
Artworks with unique or uneven boarders
What does full bleed mean when framing artwork?
Next, let's talk full bleed. Full bleed is when the picture or art print that takes up the entire frame- with no border from a mat or the backboard.
The great thing about full bleed framing that it's very easy and straightforward to achieve, as long as you can find just the right size frame for your art.
There is one dilemma you may come across when framing full bleed. Borders. A common question asked is, "If my picture has a border, do I fit it in the frame to show the border?" Most of the time, yes, you would want to frame your picture with the border. But to be honest, this is a case by case scenario.
Artwork that work best with a full bleed:
Posters
Oversized art prints
Large photographs
Large Images with an existing border
Single & Double Mat Boards
What is a mat board?
A mat board is a thick paper-based material that separates the picture from the glass within the frame and serves a decorative purpose by adding texture and dimension. You can think of matting as a "reverse float." Floating is mounting the art to the backboard and the backboard becomes the border around the art, whereas a mat acts as a border in front of the art. 
Mats can be used in a variety of different ways to achieve different looks. For instance, if you have a small piece of art, you could hang it in a large frame and use a wide mat to create some extra drama. This will draw even more attention to the artwork that is centered in the middle. Another trick, if you consider yourself someone who is big on textures, you can layer multiple mats to make the work look even more multi-dimensional. You can even play around with multiple colors if you're feeling daring. 
When to use a single mat board:
Important documents
Press Clippings
Small to Medium Sized Art
Small original artwork
When to use a double mat board:
Original artwork
Diplomas
Certificates
And there you have it! The four main ways to mount and mat artwork in a picture frame. I hope this post helped you figure out how to frame your art or print. If you have any questions, please leave them in the comments below!
Until next time,
Terra