One look I'm obsessed with is fluted and reeded details on both furniture and architectural elements. And unless you have been living under a rock, you've probably seen a lot of fluted and reeded details lately. But did you know there's a slight difference between fluted and reeded textures? While they look similar at first glance, there's a distinctive difference you should know about.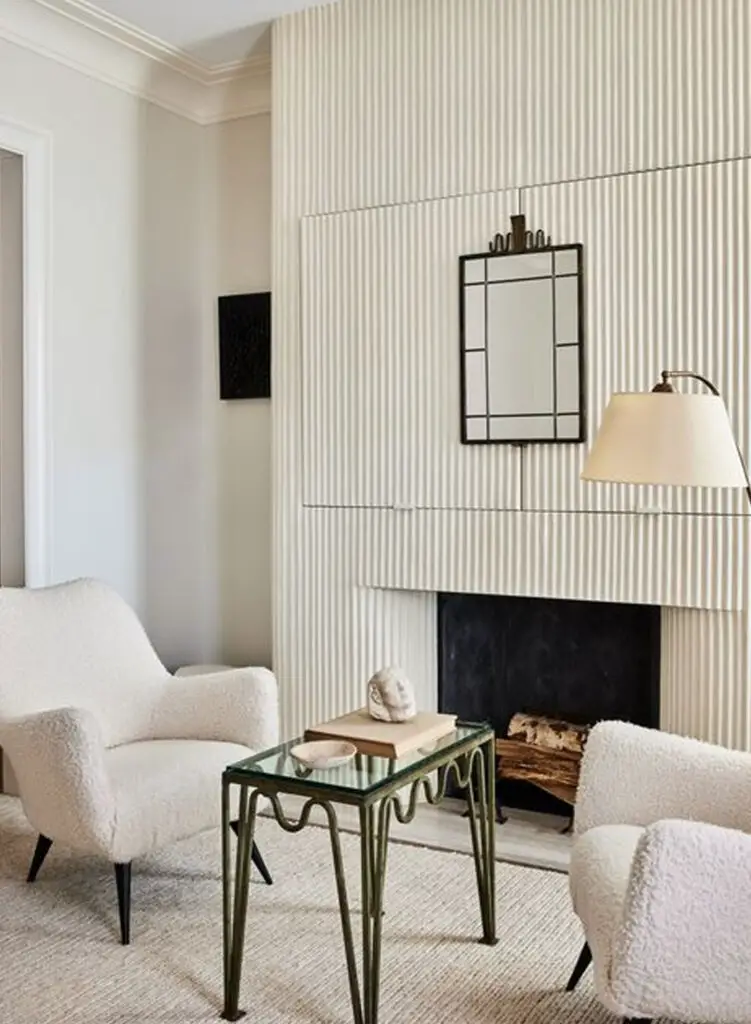 What Is The Difference Between Reeded & Fluted?
Both are types of ornamental carving, but the main difference is that a reeded texture refers to a series of parallel convex grooves or lines, while a fluted texture refers to a series of parallel concave grooves or lines. Let's take a closer look at some drawings I mocked up to help visualize this up close.

Reeded / Reeding
Reeded typically refers to a series of narrow, convex ridges (known as "reeds") along the surface of an object. Reeding adds texture and visual interest to columns, furniture legs, and other cylindrical objects.
Fluted / Fluting
Fluted or fluting, on the other hand, involves the creation of a series of narrow, concave grooves along the surface of an object. Fluting is often used to add depth and definition to columns and other architectural elements and is a common feature of classical architecture.
The Different Histories of Fluting & Reeding
Fluted walls and accents are a popular choice for adding a classical or traditional touch to a space. This technique has been used in architecture and design for centuries, and it is a common feature of classical Greek and Roman columns, walls, and furniture. And during the Renaissance era, it was used on building facades and interior walls.
The reeded texture has a more modern history. It was popularized in the Art Deco era of the 1920s and 1930s, where it was used in furniture and interior design. Reeding was often used to add texture and interest to furniture legs, cabinet doors, and other surfaces.
Get The Look: Reeded & Fluted Wall Panels
FROM TOP TO BOTTOM:
Concrete & Wood Dining Table via Kathy Kuo Home | Drum Coffee Table via Kathy Kuo Home | Venice Side Table via Mitchell Gold & Bob Williams | Cloud Entryway Table via West Elm | Isla Buffet via Anthropologie
There you have it, the difference between reeded and fluted textures. Even though they are very similar, there is a disctinctive difference and now you know it! It's one of those things that once you see it, you can't unsee it.
If you like this look of the fluted and reeded texture, take a look at the posts that I linked below!
Until next time,
Cheers!