Sometimes the hardest part about decorating a space is finding a place to start. But, before you can start you need to figure out exactly what your decorating style looks like. After all, when you finally get home from a long day at the office, your space should feel perfectly comfortable and tailored to what makes you happy.
When Jacob and I first moved in together, we found ourselves taking inventory of everything we owned and asked each-other, "do we keep it?" As we've grown as a couple, our style has also evolved and grown up a bit. My decorating style changed frequently until I was really able to figure out what I liked and more importantly, why I liked it. Through my experience, I've learned some valuable tips and tricks to help discover your unique and true interior decorating style.
Finding the perfect style to reflect your personality can sometimes be a challenging task. There is an abundance of inspiration that it can become overwhelming and confusing to figure out what will actually look good in your home. But once you can nail down a couple of specifics about your personal taste and start asking yourself the right questions, the battle is half won. Let's take a look at seven tips to help you discover your true interior decorating style.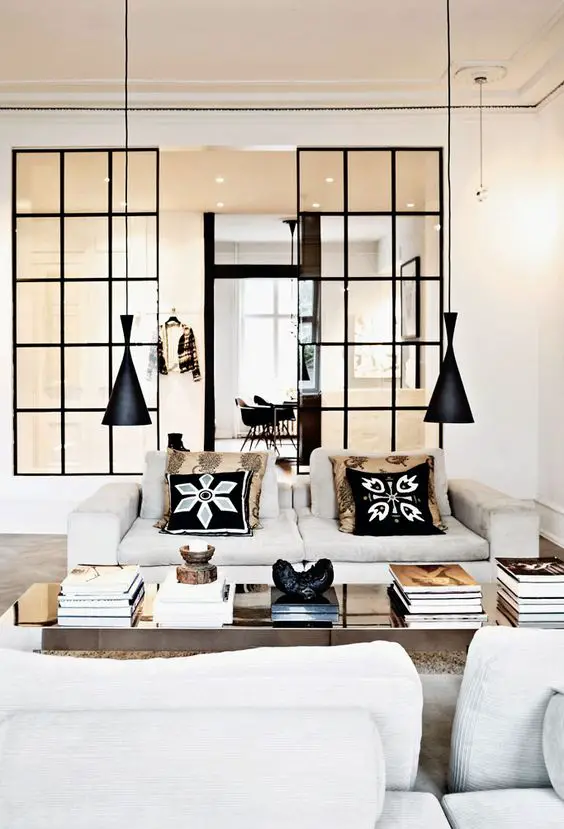 1. Take note of décor your already own
Chances are, you have a few items in your home that you plan on keeping for years to come. You have these items for a reason so this is the perfect place to start. Maybe it's a new purchase or maybe it's a special piece that has been passed down through generations. Make a list of the pieces you already own and ask yourself why you have it and what you like about it. Maybe you enjoy how the peeling paint looks on that old dresser or maybe you like a certain piece of art because it has all of your favorite colors in it. 
Does it have a story behind it?
It's also important to define the style of it. Is it mid century, industrial, rustic, contemporary, eclectic? And does that accurately reflect how you envision your style? 
Keep these items in mind while you're on a mission to find your true decorating style. The key is to find a way to blend these pieces seamlessly with any new items you bring into the space.
2. Take a peek at your closet
This isn't the most obvious place you'd think to check when trying to find your decorating style, but trust me, your closet really says a lot about you.
Take a look at your closet and note repeating patterns or colors. Are you drawn to bold colors and crazy patterns or do you dress in mostly solids and neutrals?
So how does this translate into your decorating style? These colors or patterns would be a safe choice to bring into your home decor through rugs, pillows, art or other accents.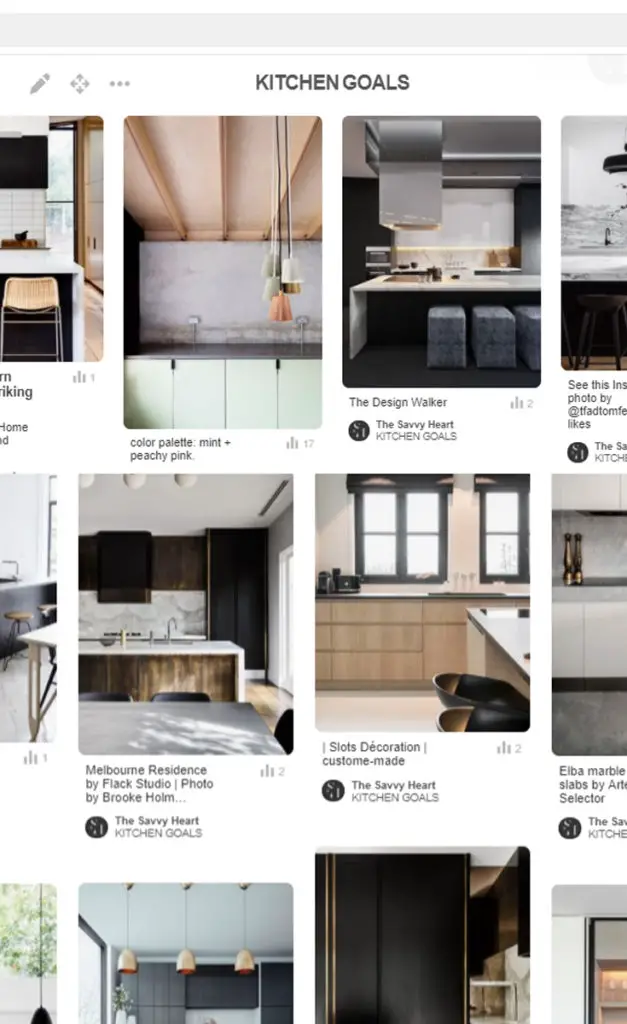 3. Create a Pinterest board
This one is pretty self-explanatory and you may already be one step ahead. But take it a step further and really ask yourself why you like that image you just pinned. And more importantly, is it the entire image you like, or is it just a particular piece of furniture in the space? If it's a specific item, like a table or piece or art, try finding and pinning an image of just that, instead of the entire room.
I like to separate my pins into multiple boards for each type of room. I also have a board specifically for furniture, accessories, and lighting. It's easy to stockpile the images and get lost on Pinterest, but keeping your pins organized is the only way to get a clear vision of what you like.
Once you start gathering enough images on your boards, start pointing out similarities in the images. Are you drawn to a specific style of design? Such as traditional, modern, industrial, country or Scandinavian? Or are you pin images with the same color scheme? While trying to find your true style, it's key to become aware of why you are attracted to certain things.
4. Make a color palette
Start by gathering swatches of paint or fabric and play around with them to create different colors schemes that look good together.
The hardware store and fabric store are a great place to start. You can pick up single color paint swatches or a strip that has a few different shades from light to dark. Start putting colors that compliment each other together and take note to what you're drawn to. Do you pick out bright colors or are do you usually go for neutrals? The colors you choose are not only good options for paint choices but also furniture and material colors.
By the time you're ready to make purchases for your space you already have a sense of what colors you should be shopping for. This will narrow down your options quite a bit, taking a little stress out of those big decisions.
5. Skim through magazines  
Flip through pages of a home décor magazine or catalog and cut out images you like. Don't only limit yourself to tearing out pictures of interior or furniture pieces, also pick patterns or images that reflect the type of feeling you want your space to have. Do you want the space to feel romantic, relaxing, informal, or warm and cozy?
Start creating a collage of the images and add to it as you find more accurate representations of what you like.
6. Create a mood board
Take everything you've done above and make a physical mood board out of it.  Make sure you get those digital images printed out so you can really see everything together.
Start putting up the color schemes you made with the paint chips, fabric samples and images you've pulled from magazines. 
If you have existing furniture or decor pieces you plan on keeping, snap a pic and throw them on the mood-board too. You want to get a good sense of how you will blend your existing decor with future purchases, so it's important not to leave these out.
Don't forget about flowers and other small objects that help explain how you want to space to feel.
7. Hire an interior designer
If you're still confused about your true decorating style, the next best thing would be to hire an interior designer. Working with someone who knows how to blend many different styles to find something that is uniquely yours is their specialty.
It can be overwhelming to really pinpoint why you love something, but sometimes all you need is a little outside perspective.
Chances are your style will change and evolve. Over time, you might decide you dislike something on your mood board or may even question why it's on there. As you look at more magazines and pin more images, make sure to keep the mood board up to date as your style evolves.
When it comes to discovering your true interior decorating style, sometimes the inspiration you need is right under your nose and other times it takes a little more investigating. When in doubt, don't give into the trends. Instead, stick with pieces that are timeless in design, and they will blend easily with your decor for years to come.
It can be hard to figure out exactly what you like about something, but if you ask yourself the correct questions, you'll start noticing patterns in what you're picking out. I hope these seven tips and tricks will help you discover your true interior decorating style and makes it a little less intimidating.