Father's day is just around the corner and if you're like us you probably still need to get the gift. But, even if you're ahead of schedule and already have the present, have you thought about how to wrap it up?  Last month, we started the first of a new series featuring gift wrapping ideas for special occasions. In our latest blog post, I wrote about our Top 3 Picks for Father's Day, so today,  I'm going to piggyback off of that post and share a minimal and modern gift wrapping idea that is perfect for Father's day.
We're swapping out the ribbon and bow for something a little more masculine, and not to mention, practical, too. Beautiful leather cord and a carabiner hook… that is sure to impress the man in your life, right? This gift wrapping idea is super easy, and best of all, you can find all the materials at a local craft or hardware store. Here's how to create this simple Father's Day gift wrap.
Materials
kraft paper
black leather cord
a carabiner hook
double-sided tape
scissors
the gift, in a box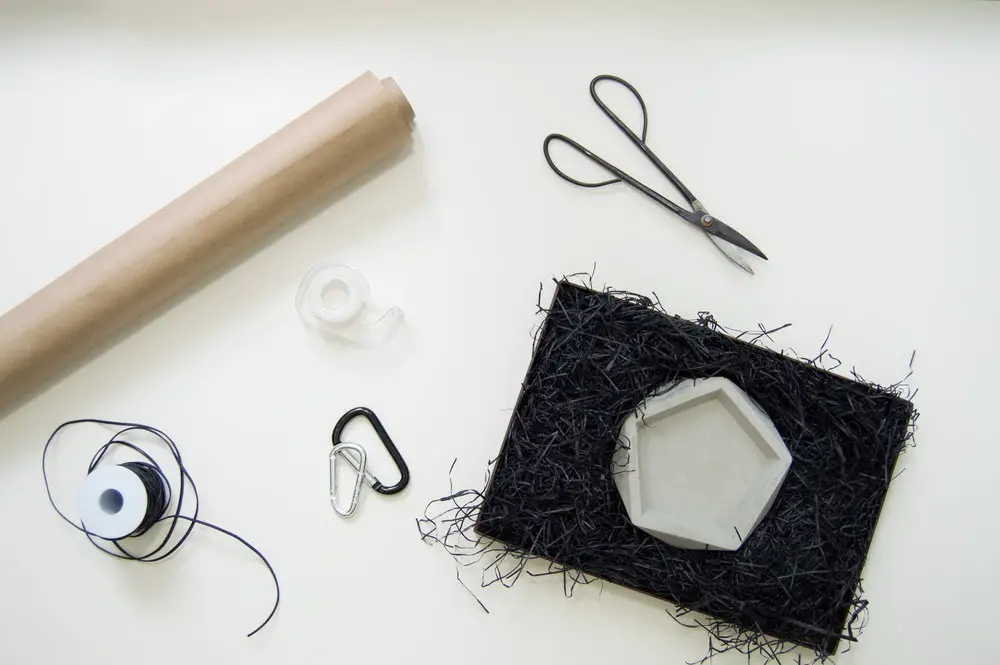 STEP 1
Wrap the gift
Cut the paper to size and then wrap up the gift nice and neat. I opted for brown kraft paper, which already has more of a rustic, masculine vibe and used double-sided tape for a seamless look.
STEP 2 
Thread the leather cord
Start by threading one end of the cord through the hook and pull enough through so you can tie it on the bottom. While holding the hook in place on top, wrap the leather cord under the box and around the opposite side. Take the longer piece and put it through the hook. Repeat and wrap the cord underneath the box the opposite way and put it through the hook. Make sure to keep everything tight and repeat as many times as you'd like.
STEP 3 
Finishing Touches
Once you have wrapped the cord as many times as you want, tie up the two loose ends on the bottom, and trim the excess cord. Once you flip the gift back over, you may need to adjust some of the pieces of leather cord to lay flat.
I love this gift wrapping idea because it's not only modern but also practical. There are also so many different materials you can use in place of the leather and hook, just depending on what the recipient is into and the color combinations are almost endless.
If you still need a gift for Father's Day, check out our latest post, "Our Top Three Picks for Father's Day" or some of our other gift guides below!