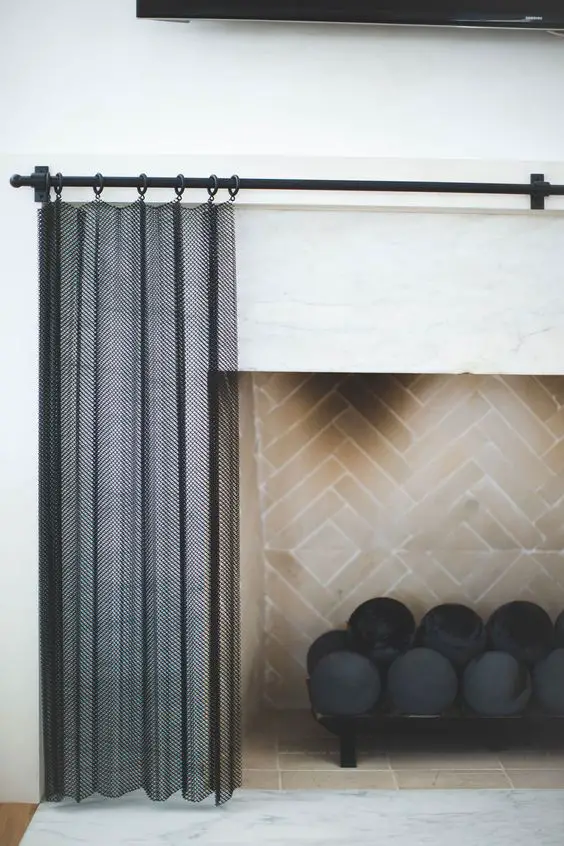 Images via Ashley Gilbreath & McAlpine House
It's been another weird winter in our neck of the woods this year. We've been hit with hail, rain, and a tiny bit of snow over the last few days, and the only thing that's keeping us cozy is our fireplace! Well… and the heater, but isn't there just something extra cozy about a fireplace?!
If you follow me on Instagram or Pinterest, then you probably know that I've got a major thing for fireplaces and geometric shapes. So, today I'm sharing a little something that's the best of both worlds, and I think you're gonna be just as obsessed as I am!
Fireplace balls!
Also known as fire balls, they're are a chic and modern alternative to fireplace logs! Have you seen them before?!
Images via Betsy Brown Inc & Dering Hall
You may have seen these on the Kardashians or Pinterest, and I think this trend is just warming up!
There are some things around the house that you'd never think of updating…like fireplace logs, right? I mean, it's pretty normal to update the fireplace screen, doors, and mantel…but who thinks about swapping out the logs for something chic and modern?
EXACTLY why I love this. It's one of those subtle details that can really take your fireplace from blah to amazing!
Ok, let's get into all the details about these fireplace fire balls and how they work!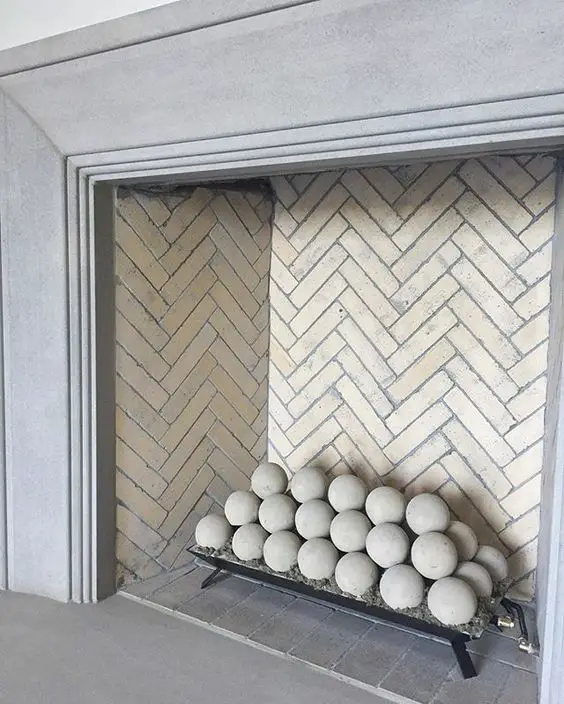 Images via Adams Gerndt & Garden Studio
How do you use fireplace balls & How do they work?
The ceramic fireplace balls sit upon a burner pan and decorative sand. From there, you can stack the fireplace balls until you achieve the desired look. The flame pops through the voids in the balls, creating a chic and modern alternative to fireplace logs.
What are fireplace balls made out of?
Fireplace balls are made out of concrete which is bonded with a ceramic finish and stain.
A note on the color choices: As far as the color staying exactly how it was when you first bought it… it won't. The colors will all age and develop a slight discoloration (soot) over time because of the heat. If this isn't the look you're going for, then I'd suggest opting for darker colored balls. It's such a bummer because that white and light grey are SOOOO pretty, right?!
What type of fireplace do you need to use ceramic fire balls?
Ceramic fire balls can work with either natural gas or propane fireplaces.  Alternatively, you can use some types of fire balls in outdoor fire pits.
How much do ceramic fire balls cost?
The ceramic fire balls themselves can start around a couple hundred dollars and go up from there. It depends on the size of your fireplace, and how many balls you want to use. 
This is one look where you won't want to skimp on how many balls you use…the more full it looks, the better. This goes for most fireplaces unless you have a low profile fireplace, then just one layer of fire balls will suffice.
A couple of other costs you'll want to consider are a burner pan, decorative sand, and optional upgrades such as a remote control ready version.
---
SHOP FIREPLACE BALLS VIA WOODLAND DIRECT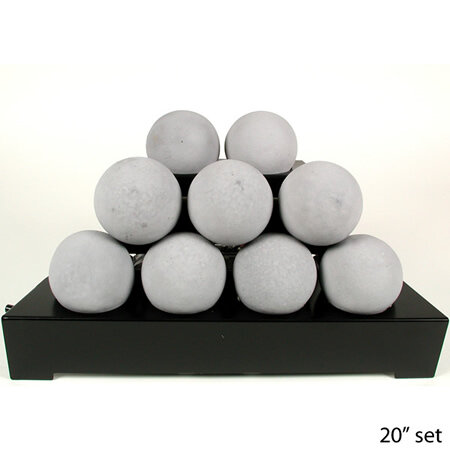 SHOP FIREPLACE BALLS VIA AMAZON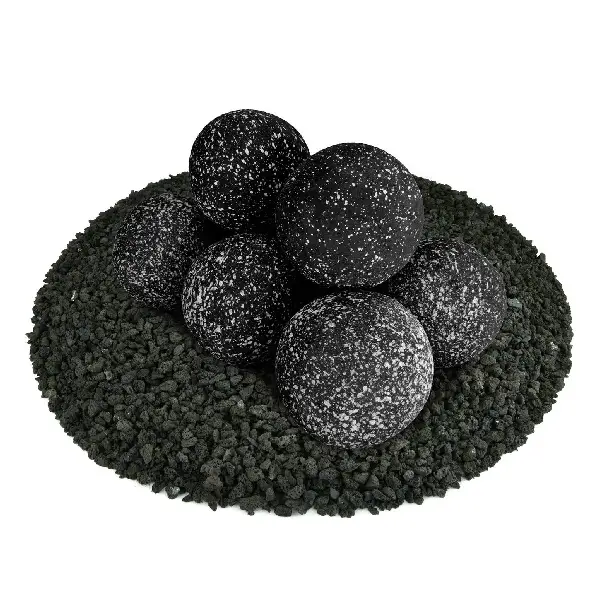 ---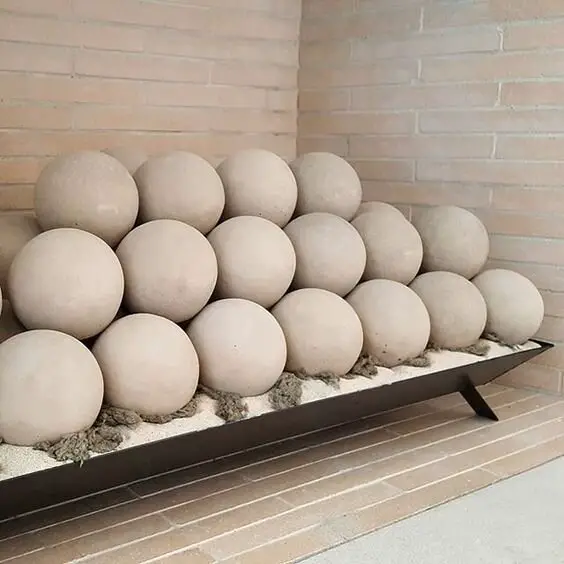 Images via Brandino Brass & Lauren Powell
What are your thoughts about these balls? Haha!
I honestly can't get enough of them and love how this chic look is! It brings a beautiful modern element to a usually rustic area, and it's a breath of fresh air in my books!
Want more fireplace inspiration? Follow my fireplace Pinterest board for all the swoon-worthy fireplaces!
Until next time,
Cheers!