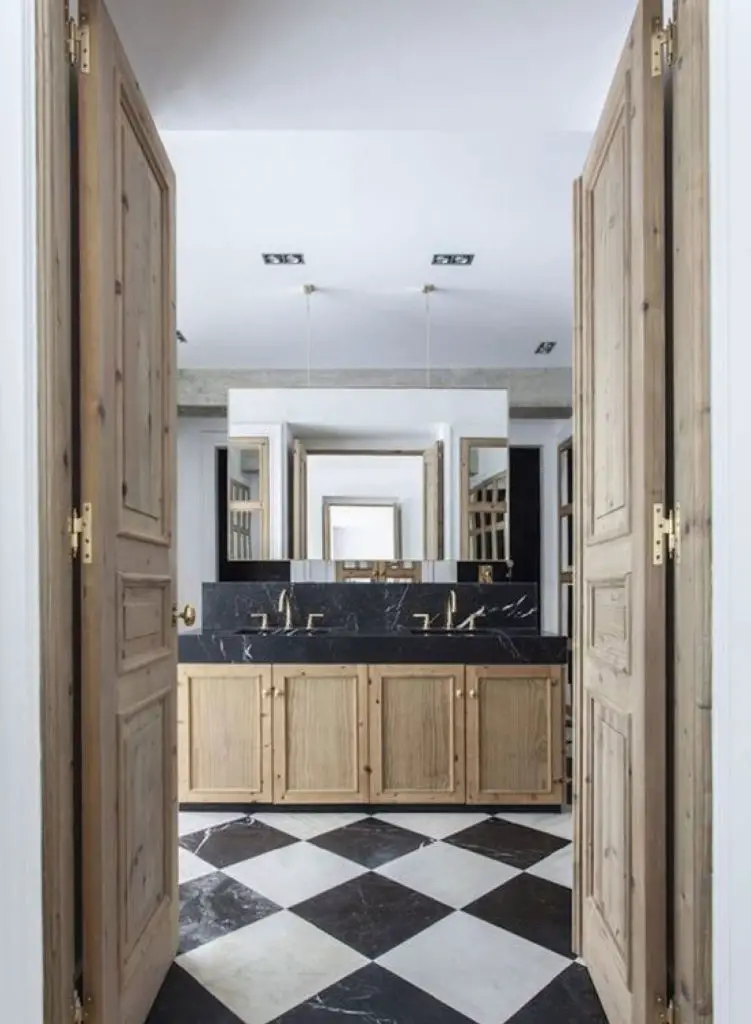 Images via Luis Olazabal & Park and Oak
Unless you've been living under a rock, you probably noticed the checkerboard trend taking the fashion and interior design world by storm.
We've seen this checkerboard pattern on clothing, blankets, rugs, home decor, and, of course, floors. And when something is being used so much, it begs the question- is it here to stay, or is it just a trend?
Well, let's get into it…
I'm breaking down all the details of this checkerboard pattern and sharing my thoughts on how to decorate with this classic pattern. Ready to dive in?
Images via etc.etera, photo by Tessa Neustadt & Ham Interiors
First things first, the checkerboard pattern is nothing new when it comes to interior design. In fact, this pattern dates all the way back to the 15th century.
We see it in paintings, artifacts, and even Egyptian hieroglyphics, so it's not surprising that we've been using it ever since! You can still see this checkerboard pattern being used throughout our country and even worldwide- mostly in old, historic buildings.
So now that you know a little history behind this pattern, let's get into how to decorate with it, shall we?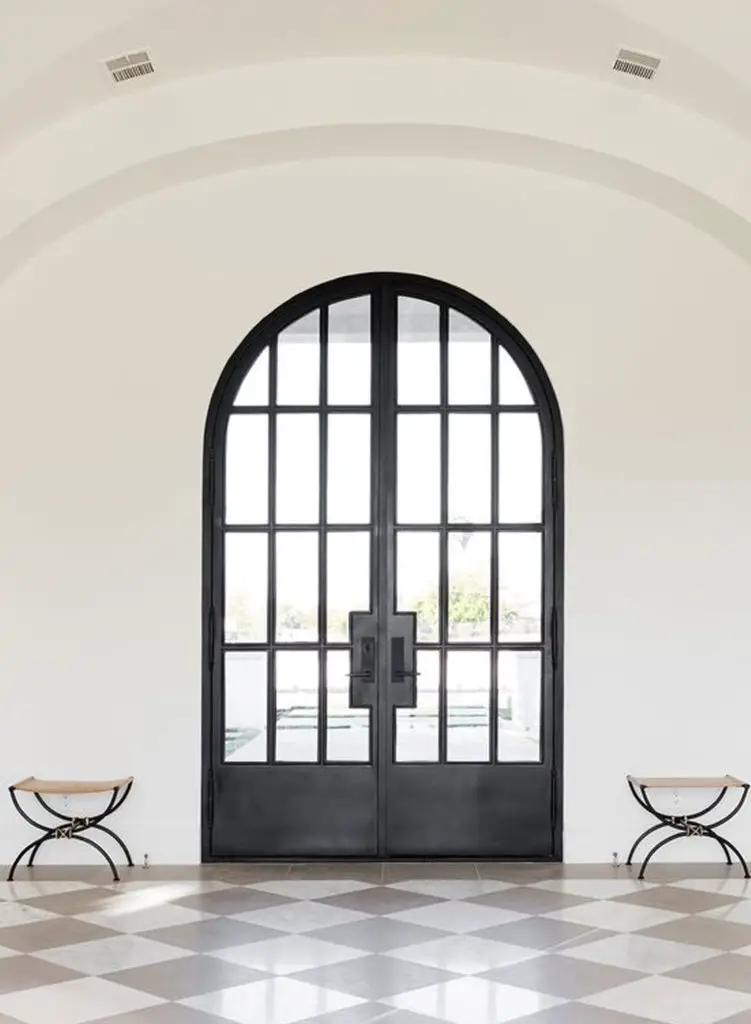 Images via Studio Mcgee & Amy Bartlam
How to decorate with a checkerboard pattern:
A checkered pattern has a classic and traditional look, but depending on how you style it and what type of furniture you pair it with, this pattern can also look much more transitional.
The checkered pattern is a busy-looking pattern, so unless you're going for a Kelly Wearstler-inspired look, you'll want to pair it with a few subtle pieces to balance it out.
The key to achieving a timeless look is not going overboard with this checkerboard trend. It's best to use this pattern only once per room, or once throughout the entire house.
So your first order of business is to figure out exactly how much of this pattern you really want to use. Aka, how much do you really like it?
If you're jumping on the bandwagon because you're into every new trend, then I would suggest starting small. A decorative vase, blanket, or rug could easily do the trick.
But if you're in love with this look, it might be time to go a little more dramatic with this pattern, like tiled floors or even an entire shower, like in the picture above.
Entryways, bathrooms, and laundry rooms are some of the best places to incorporate checkered floors because they're often small rooms, making it the perfect place to make a statement. But don't get me wrong, I also love this look in a more significant part of the home, like the dining room, like Chris loves Julia did with theirs.
The best thing about this look is that you can go bold with black-and-white tiles, or opt for a more subtle look by choosing two colors that aren't as contrasting- like cream and beige for example.
After you have figured out where you want to use this trend, the next thing to do is figure out how to balance this pattern with the rest of your furniture and decor.
Personally, I think it looks great when it's paired with neutral colors and solids, as it provides a necessary balance. And since this pattern looks traditional already, consider adding in some transitional or modern wood pieces, like tables or chairs, but don't forget to balance that out with some softer pieces, like upholstered furniture or even some flowers or branches in a vase.
So let's recap…
4 Tips for Decorating With a Checkerboard Pattern
Start small before going overboard with this trend
Tiled floors are a classic way to incorporate this trend into your home
If you want a more subtle look, choose a pattern with colors that aren't so bold- like a cream and beige checkered pattern.
Balance the pattern out with solids and neutral colors, then add some softness with upholstered furniture or flowers.
Now that you have a few ideas on how to decorate with this pattern in your own home, let's peek at some of my favorite checkered pieces I found online.
Shop The Checkerboard Look:
So, what do you think? Is this checkerboard pattern here to stay or is it just a trend?
Just because this look has gotten a lot of attention lately doesn't mean it can't be used in a classic and timeless way. It's really all about balance. And remember, when in doubt, start small to make sure you really like the look before going big.
What other trends are you seeing on the horizon? Let me know in the comments below!
Until next time,
Cheers!