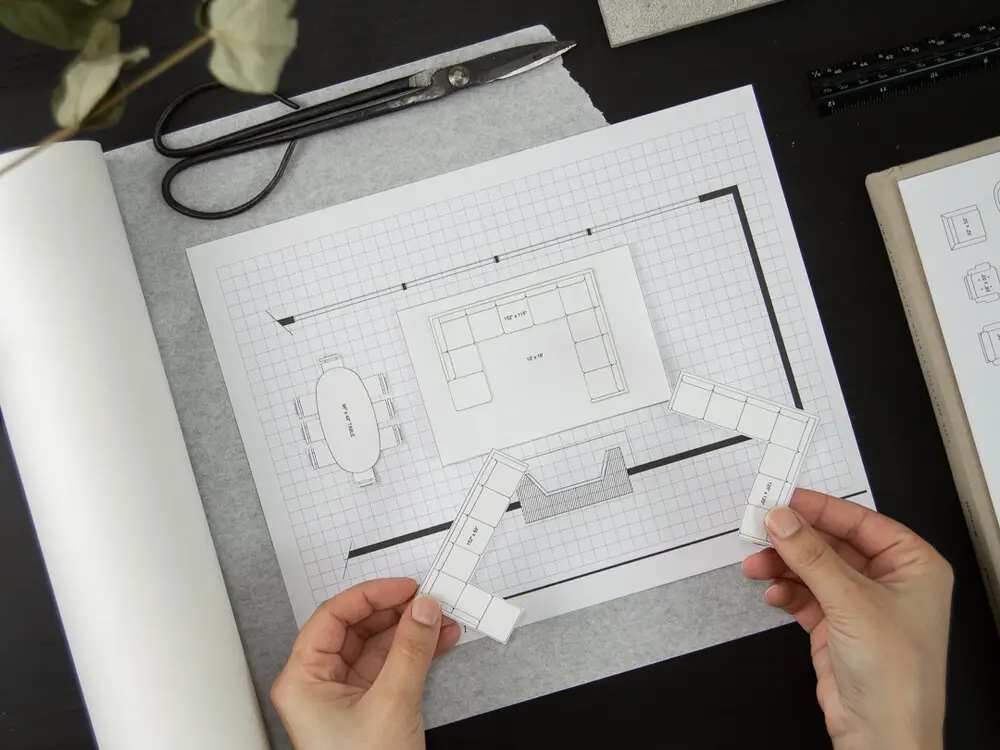 I've been working on a new printable resource for the past few months and I can't wait to tell you all about it! Not only is it going to help you solve your space planning problems, it also allows you to test HUNDREDS of furniture layouts in a matter of minutes.
Have you ever wondered what the best size sofa would be?
Or maybe you're wondering if a sectional might be better?
OR maybe you need to know if your bedroom can fit a king-sized bed.
Well…whatever your space planning dilemma, become your own designer with the Savvy Room Planner!
But like, really…. It's pretty awesome.
So let me dive in, give you all the deets, and tell you a little bit more about why I created it. Sounds like a plan?
A lot of my clients were just trying to figure out one simple thing when it came to space planning —where they should put their sofa, how big of sofa to buy, how big their dining table should be, or if a king-size bed would fit in their room, etc..
And as many of us do, my clients tried to learn a new app or computer program to find a solution.
But they were quickly frustrated with how confusing and complicated those apps and programs are!
So I brought it back to basics and came up with a user friendly way to easily make a scaled floor plan and test hundreds of layout options in a simple, straightforward way.
I created a scaled floor plan grid and 200+ furniture pieces so you can easily print them out on an 8.5"x11" piece of paper and start planning your space.
No crazy tools or special programs needed.
And most importantly, no learning curve, I already did all the hard work for you!
So here's how it works…
How the Savvy Room Planner Works
PURCHASE
PRINT
MEASURE YOUR SPACE
CREATE A FLOOR PLAN USING THE FLOOR PLAN GRID
CUT OUT FURNITURE PIECES
START TESTING LAYOUTS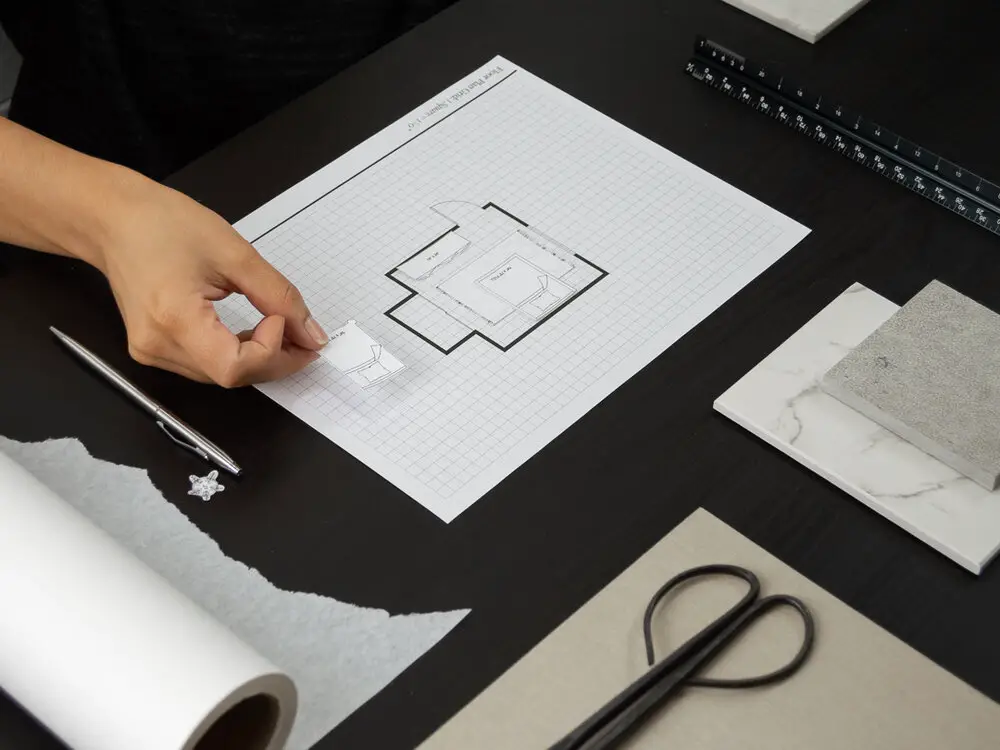 It honestly couldn't be any easier!
If you're in the middle of a remodel, thinking about buying a new piece of furniture, or just want to switch things up, this planner is the perfect way to create a scaled floor plan of your space.
Whether you need help with a bedroom, living room, office, or dining room, the Savvy Room Planner can help you test all types of layout ideas, saving you time and money.
What's Included with the Savvy Room Planner
200+ SCALED FURNITURE PIECES
(sofas, sectionals, benchs, beds, chairs, tables, cabinets, desk, dining tables, rugs, accessories and more!)
ESSENTIAL TIPS FOR SPACE PLANNING
I hope you'll find this room planner helpful if you're struggling with finding the perfect furniture arrangement!
If you need some floor plan ideas for bedrooms and living rooms, be sure to check out some of my space planning posts- they'll give you a bunch of ideas to get you started!
Until next time,
Cheers!