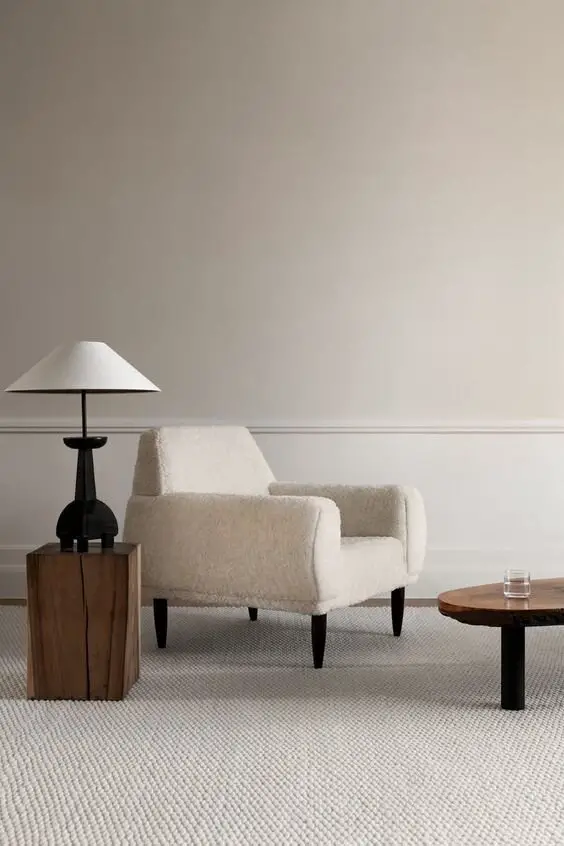 Images via Nordic Knots& Axel Vervoordt
Tapered, empire, and coolie-style lamp shades have been making a comeback lately, and they're one of those interior design trends that some might see as timeless, while others might see it as dated.
Coolie and empire lamp shades have similar characteristics to a drum and bell lamp shade, making them the perfect transitional decorating piece…not too modern, not too traditional.
Both empire and coolie lamp shades have a tapered shade, meaning the bottom is wider than the top, but there are a couple of minor differences to be aware of.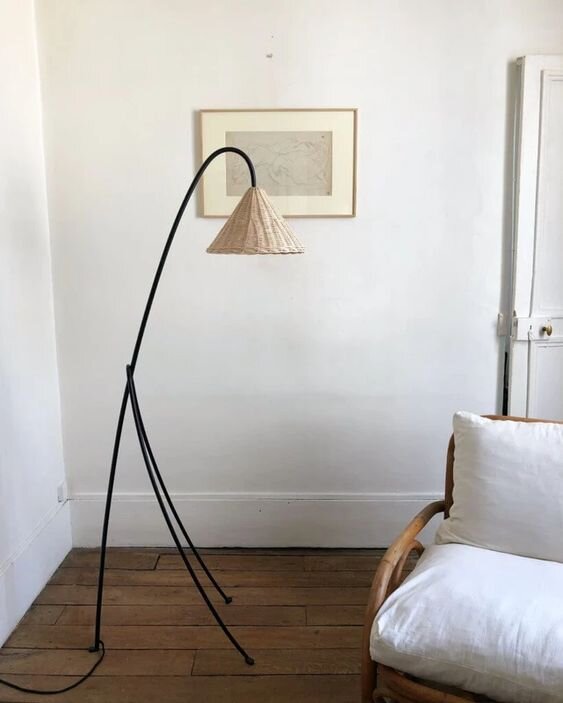 Image via Cutter Brooks & Bemz
What is an empire lamp shade?
An empire-style lamp shade has a tapered shape where the top diameter of the shade is about half the size of the bottom diameter. This lamp shade style is one of the oldest and remains a timeless choice.
What is a coolie lamp shade?
Coolie lamp shades are very similar to an empire shade, except the top part of the shade extends to a cone. The bottom of the shade is extra wide, inspired by a Coolie hat worn by many Asian farmers… hence the name.
Images via h&m & Claes Juhlin
How to Decorate with a Coolie & Empire-style Lamp Shade
When it comes to choosing either a coolie or empire lamp shade, consider the style of your home and what the base of your lamp looks like.
A coolie lamp shade typically leans a little more contemporary, whereas an empire shade leans slightly more traditional…but it depends on the lamp as that can drastically change the look.
As a general rule of thumb, an empire lamp shade looks better on a large and rounded lamp, whereas a coolie looks better on a dainty lamp.
Whether you have a traditional home or one that leans a little more modern and eclectic, there's definitely an empire or coolie lamp shade that will fit your aesthetic.
If you're swooning over these shades as much as I am, keep on scrolling because I rounded up the best coolie and empire lamps from all over the web, including floor lamps, table lamps, and lamp shades.
Ready to see my picks?!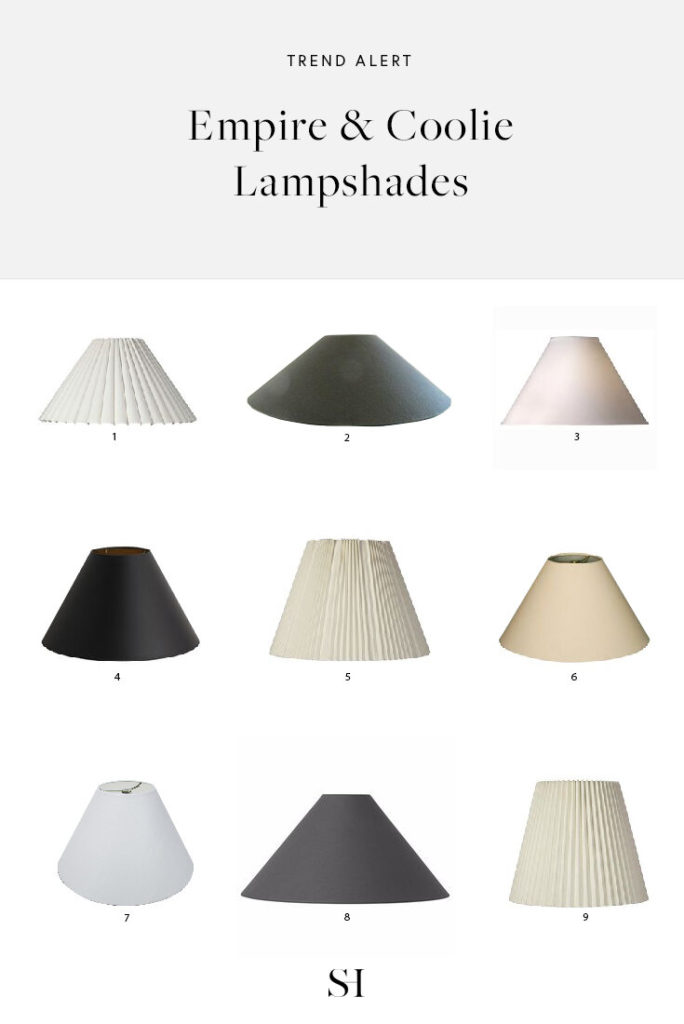 SHOP MY PICKS
Tapered, Empire, & Coolie Lampshades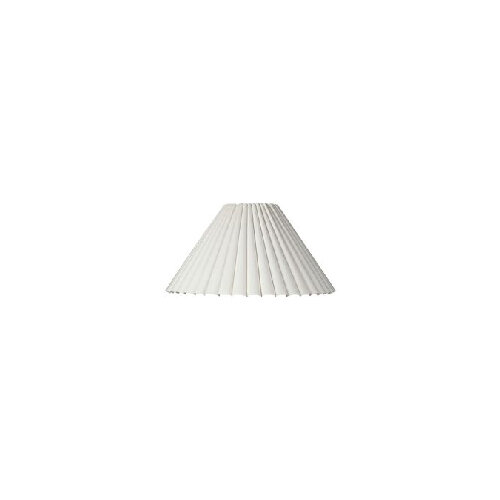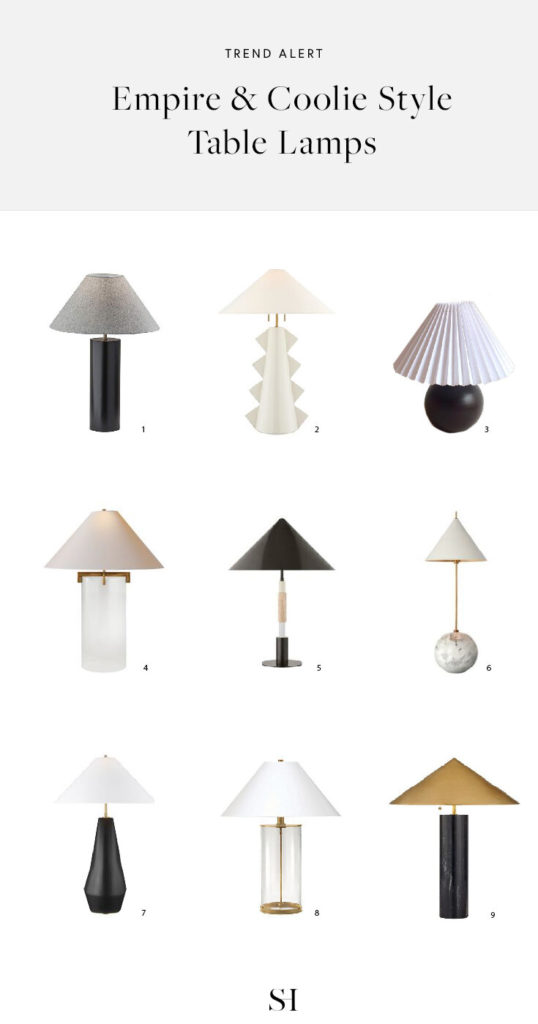 SHOP MY PICKS
Tapered, Empire, & Coolie Table Lamps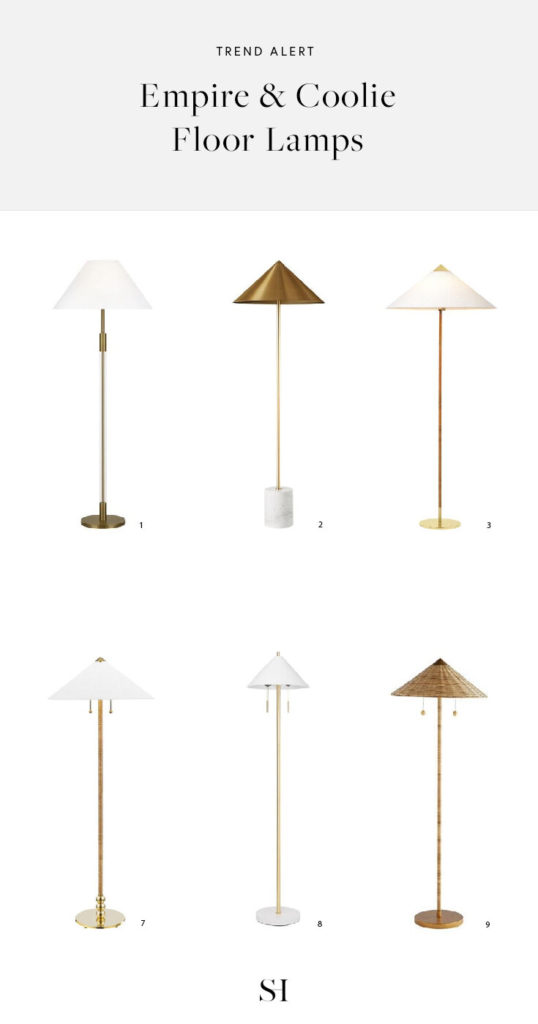 SHOP MY PICKS
Tapered, Empire, & Coolie Floor Lamps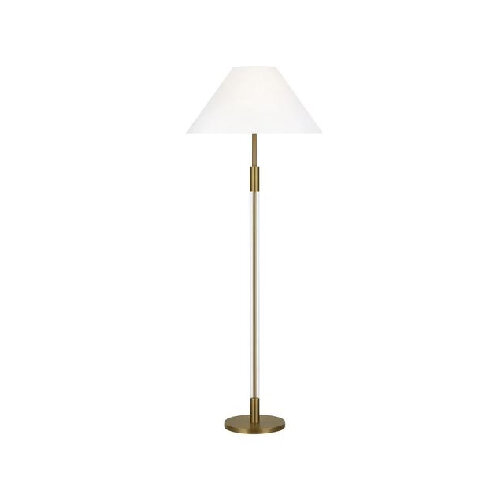 So what do you think about the coolie and empire lamp shades? Do you think they'll stick around?
Since they are making a comeback, I'm going to file this look under timeless!
I can't get enough of them!
I've been eyeing this style for quite some time, especially since our household is over the exposed bulb look.
What other trends have you been loving? Let me know in the comments below!
Until next time,
Cheers!