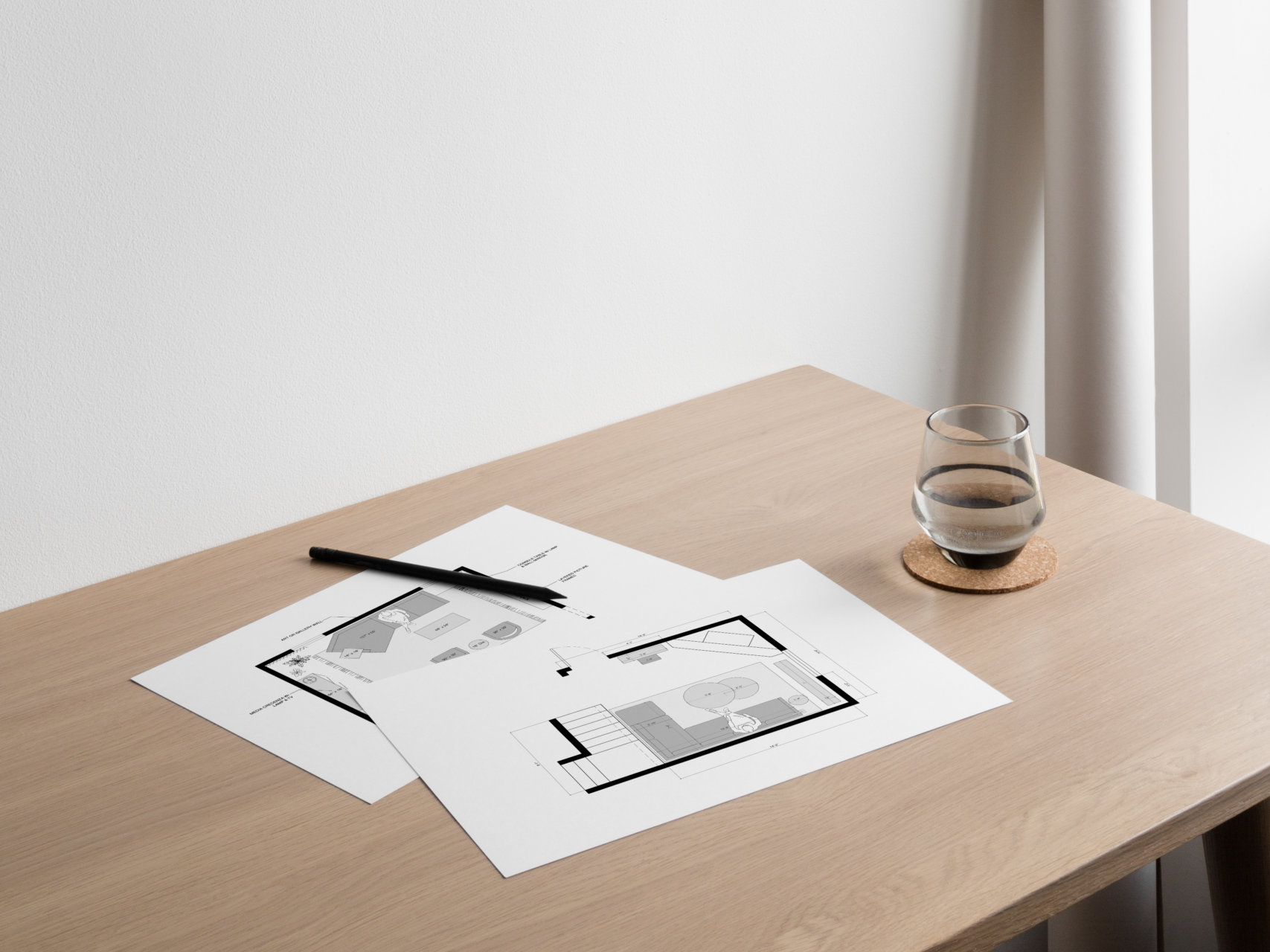 If you've ever rented an apartment or bought a house, chances are, you've seen a floor plan. Maybe you thought- Why would I need this? or Why is this important? And that's exactly what we're going to talk about in this post.
We're taking it back to basics today and I'm going to tell you what a floor plan is, why it's important, and why you need one.
Sound like a plan?

Let's get into it…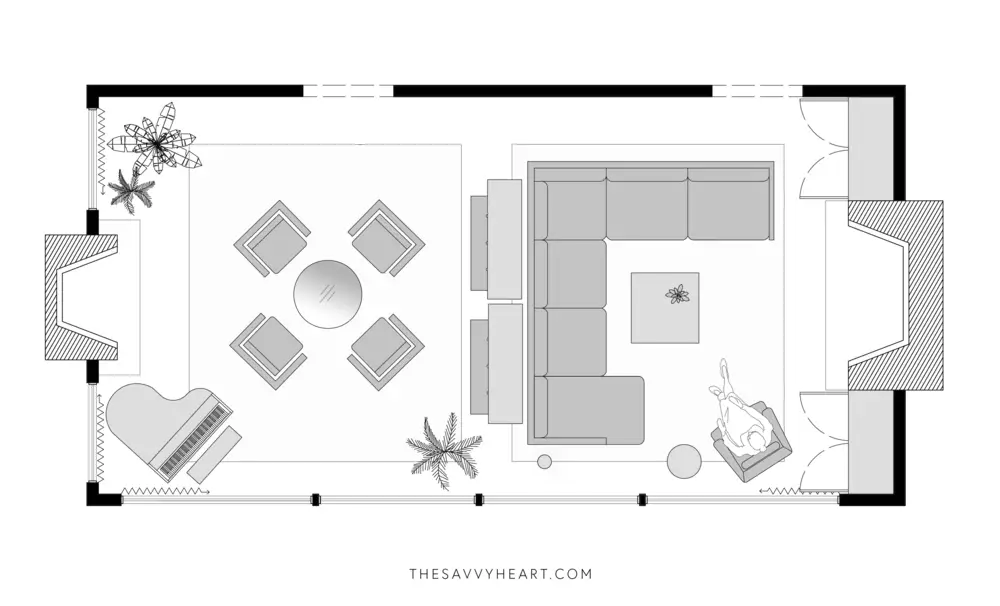 What is a floor plan?
Floor plans are scaled 2D drawings that give you a bird's eye view of a room, house, or building. Used by interior designers, architects, and contractors, floor plans help you establish where walls, windows, doors, and other structural elements are.
Why Floor Plans Are Important
Floor plans are the foundation of a well-designed room. They can help you visualize what's possible with your space and help show you the relationship between rooms, as well as how they flow together. They are also important because they help you visualize and communicate design ideas with designers, architects, contractors, or even your significant other.
Do You Need A Floor Plan?
Have you ever wondered how to arrange furniture in your living room, bedroom, dining room, or some other room in your house? Or maybe you're thinking about remodeling your kitchen or bathroom? If that's the case, then you need a floor plan! So many of my clients just start buying furniture for their space without coming up with an actual plan… and then they call me in for reinforcements. Don't let this be you. If you think you need a floor plan, you probably do. 
Now, with that being said, if you're working with an interior designer, architect, or contractor- they'll make their own set of drawings and floor plans, so you don't need to that's why you hired them! But, if you're a DIY'er, or you just want to play around and see what's possible with your space, then creating a floor plan is a great idea!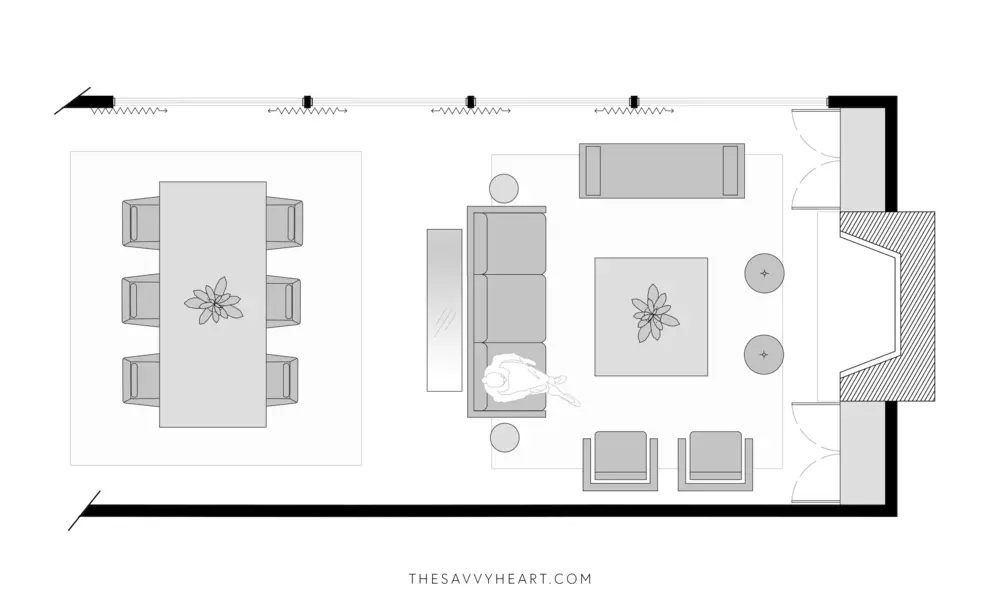 How To Easily Create A Scaled Floor Plan
While there are many computer programs and apps that allow you to create floor plans digitally, you can also draw floor plans by hand. But, unless you have some know-how, hand drafting isn't realistic for most people.
If you're looking for a quick and straightforward way to make a scaled floor plan of your space, then you have to check out the Savvy Room Planner!
Simply print out the pages, make a floor plan on the provided floor plan grid, then cut out some furniture pieces and start testing ideas! It is as simple as that.
I created the Savvy Room Planner because many of my clients were fed up with trying to create a floor plan on their own, so I took the guesswork out of all of it! 
If you want to learn more, head over here and get all the details.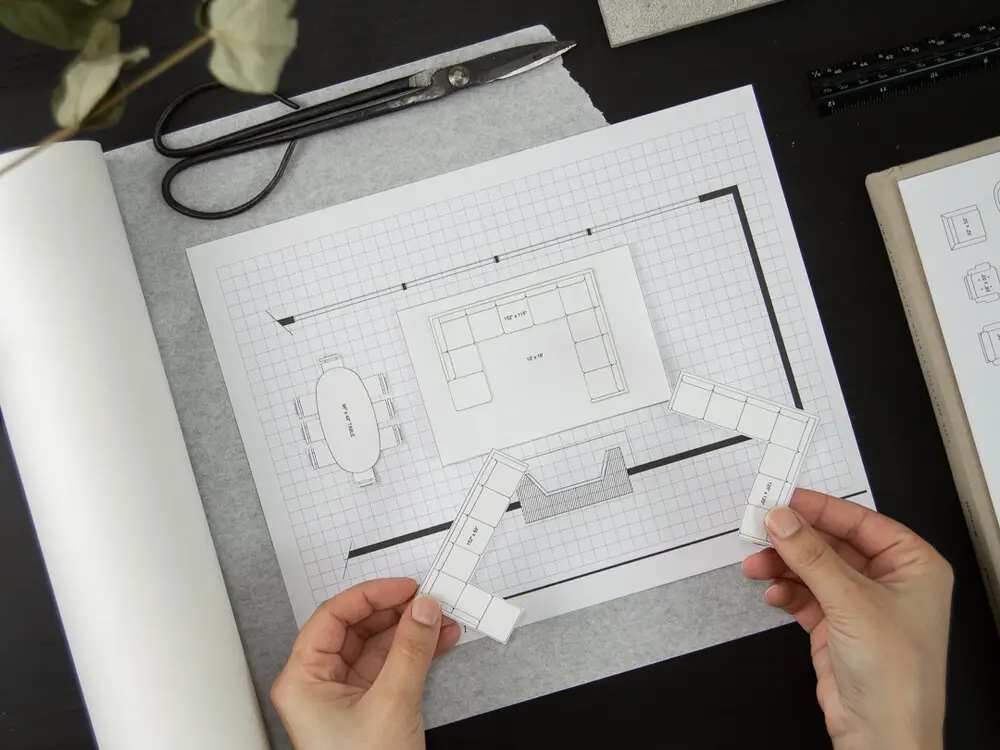 I hope you enjoyed this post and learned more about what a floor plan is, why it's important, and why you need one.
If you have any questions about space planning or floor plans, be sure to leave them in the comments!
Until next time,
Terra